First Ukrainian guest researchers come to the University of Bayreuth
University of Bayreuth, Press Release No 47/2022 - 7 April 2022

Three of the first scholarships from the VolkswagenStiftung (Volkswagen Foundation's) "Visiting Research Programme for Escaped Ukrainian Academics" are going to the University of Bayreuth (UBT). This week, funding was approved for researchers from the National University Odessa Law Academy and the Institute of Physics of the National Academy of Sciences of Ukraine in Kyiv. They will work together with researchers from UBT on research projects in law and physics in Kulmbach and Bayreuth.
"We stand in solidarity with our colleagues in the Ukraine and we consider it our duty to stand by them in this difficult situation," explains University President Prof. Dr. Stefan Leible. "That's why I'm even more pleased that we can welcome researchers from the Ukraine here so soon, and support them in their work, thanks to the Volkswagen Foundation."
Prof. Dr Serhii Pavlov has already arrived in Kulmbach. A renowned lawyer, who was a candidate for a judgeship at the European Court of Human Rights before the war, he previously worked at the National University Odessa Law Academy and as a lawyer and specialized journalist. Pavlov will work with Prof. Dr. Kai Purnhagen, Chair of Food Law at the Faculty of Life Sciences: Food, Nutrition & Health in Kulmbach on the research project "Formation of a new tradition of European law".
"I am grateful to the Volkswagen Foundation for providing a framework for my colleague Pavlov to continue his research here in safety. In Kulmbach, we are pleased and grateful to be able to welcome one of the best lawyers in Ukraine," says Prof. Dr. Purnhagen and emphasises: "The preservation of peace in Europe is the most noble goal of European law, to which every European lawyer must feel obliged. The events in Ukraine have shown that European law may need new impetus in tackling this task. I am particularly pleased to be able to work with Mr Pavlov on this issue at the University of Bayreuth."
This week, the Volkswagen Foundation promised two further scholarships for the field of physics at UBT: Prof. Dr. Andrey Kadashchuk and the doctoral student Andrei V. Stankevich from the Institute of Physics of the National Academy of Sciences of Ukraine are to be hosted in Bayreuth. They will work on "Organic Long Persistent Luminescence" with Prof. Dr. Anna Köhler, Chair of Experimental Physics II (Optoelectronics of Soft Matter) at the University of Bayreuth. She reports: "We were at a networking meeting I was leading in Austria when the news of the outbreak of war reached us in the morning. It was immediately clear that our two colleagues could not return to Kiev, so first of all, they returned to Bayreuth with me. I am very pleased that the funding from the Volkswagen Foundation makes it possible for us to support our Ukrainian colleagues and allow them to continue their scientific work, besides expanding our cooperation."
And more researchers from the Ukraine will be coming to the University of Bayreuth. At the moment, five more applications for funding are being processed by various foundations and organisations. The Research Funding Office and the International Office of the University are cooperating closely to provide the best possible advice to hosts and researchers, and to assist them in their first days in Bayreuth.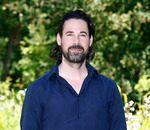 Thorsten Parchent
Head of Welcome & Alumni Services, Project Manager Summer School
Phone: +49 (0)921 55-5319
E-mail: thorsten.parchent@uni-bayreuth.de
Office: Room 0.11.5, Building Central University Administration (ZUV)
Universitätsstraße 30, 95447 Bayreuth