Bayreuth University Award for Digitally Supported Teaching to Prof. Dr Eva M. Herzig 
UBT-Aktuell of 21 November 2022
This year, Prof. Dr. Eva M. Herzig, Junior Professor of Experimental Physics - Dynamics and Structure Formation, is awarded the "Bayreuth Teaching Prize for Digitally Supported Teaching". The award relates to the course entitled "Experimental Physics A".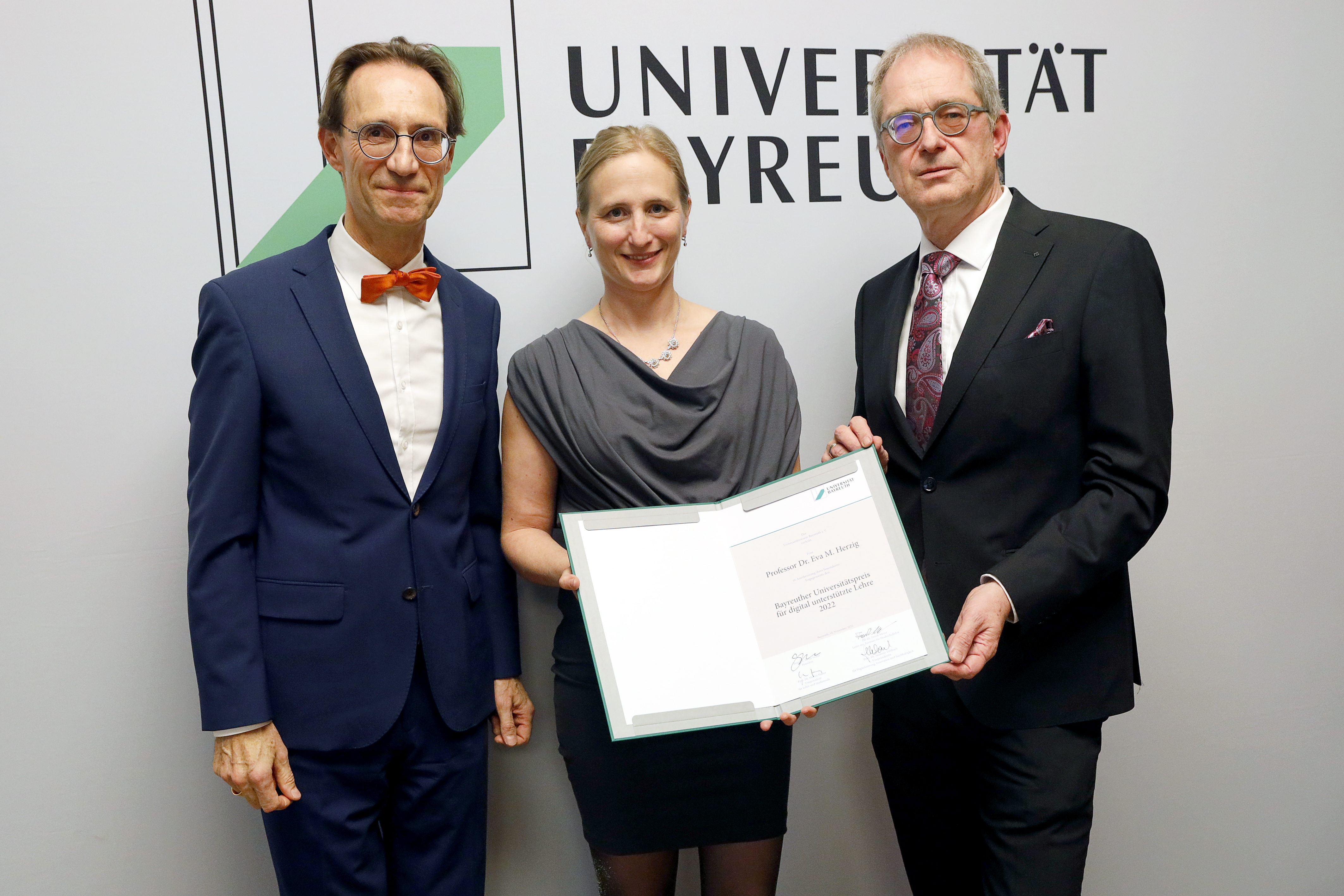 The course was designed in a blended learning format according to the principle of the Flipped Classroom. The desired acquisition of competences was clearly formulated in terms of Bloom's taxonomy of learning. In order to bring the learning objectives, the teaching-learning activities during the course and the examination into good harmony, Herzig applied the concept of constructive alignment according to Biggs. The basic knowledge transfer took place via Moodle with the use of the digital tool Perusall (for collaborative annotation), the "test" activity (for self-examination with immediate feedback) and online applets from PhET (online physical experiments that can be carried out independently). In the face-to-face teaching sessions, the peer instruction method was used in conjunction with physical experiments to check students' understanding. In the face-to-face exercises, paper and pencil were used in discussion with the tutor. The online solution discussion was held via Zoom. With this mix of methods and the use of many different digital tools, students had many opportunities to work through the content and practice with a view to the desired acquisition of competences and the examination.
Overall, the course was evaluated positively by the students, as the various interactive methods and the digital teaching materials promoted access to and understanding of the material. The atmosphere conducive to learning, the interactive exchange among the students and the commitment of the teacher were rated particularly positively.