Physics on Tour - with the mit der road show "Quantum physics in portions" at the Graf Münster Gymnasium Bayreuth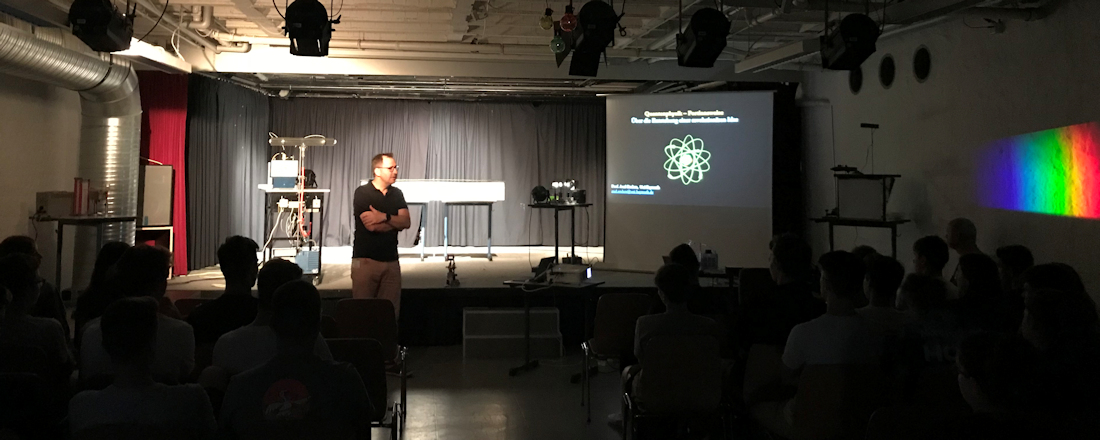 On July 17th we were guests at the Graf-Münster-Gymnasium in Bayreuth. Our team around Prof. Dr. Axel Enders from the University of Bayreuth led the students of the 10th grade into the wondrous world of quantum physics.
After an exciting lecture full of vivid demonstrations, the pupils had the opportunity to carry out astonishing experiments on this topic at various stations.